J&J Newton Inc. began as J&J Newton Woodworking as a labor of love in 1985 building custom furniture and cabinetry. With a general contractor's license, Jim expanded to J&J Newton Building in 1987. JB hung her shingle as JB Newton Engineering in 1996, and combined their professions, became J&J Newton Inc. in 2005 with design, drafting, and engineering and building services.
In 2012 J&J Newton Inc. brought their daughter Robyn Peterson to the business to begin her drafting & design of residential & commercial projects where she has excelled.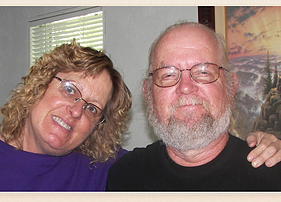 Born and raised in Redding, CA, working as an engineer for local developers and builders since 1991.
JB has a solid working relationship with local building departments.
JB regularly attends monthly code consistency meetings to stay up to date with new codes and issues as they are incorporated into the California CBC and CRC.
JB works closely with designers and homeowners to solve architectural code issues as they arise in residential and commercial projects.

EDUCATION
Bachelor of Science Degree, Architectural Engineering
California Polytechnic State University–San Luis Obispo
Deans' and President's Lists
Associate of Arts Degree,
Drafting and General Education

ORGANIZATIONS
ICC (International Code Council)
Robyn Peterson, Designer/Draftperson
Born here in Redding, Ca she grew up listening to her contractor dad & Engineer mom talk about the houses they were working on, and she fell in love with home design. As soon as she was able to take drafting classes at Foothill High School, she was there for it! Then continued with classes at Shasta College.
She now works closely with her parents here at this Family Owned & Operated Design & Engineering Firm and has been since 2012.
Robyn attends monthly meetings with other designers, contractors & building department officials etc. to stay up to date with current issues & codes in our area. Robyn works closely with clients & contractors to come up with the design that works best for them or their family. She loves designing efficient small spaces or helping someone realize a design for their dream home. Robyn is also known to be very friendly, helpful & organized. And is very understanding of how each project & family has different needs. 
Jim, semi-retired from construction, has now retired to his first love. Woodworking production in the shop ranges from dining tables, and live edge projects to artistic wood/epoxy bowls & charcuterie boards. jim works with clients to produce custom projects to fit their needs. 
Providing Over 30 years of loyal and trustworthy service to our local area